What Is Earlobe Repair Surgery?
Ear surgery or ear lobe surgery is a cosmetic surgical procedure that can correct ripped earlobes. An ear lobe tear is a common thing that many people experience after having the ears pierced as the result of wearing jewelry that is too heavy or accidentally caught on something.
Work with a trusted surgeon
Dr. Moubayed is a double-board certified facial cosmetic surgeon who is highly skilled in repairing torn ear lobes for both men and women who would like to restore their earlobe appearance after an injury.
Work with a trusted face and neck plastic surgeon
Who Is A Good Candidate For Ear Surgery?
A good candidate for earlobe repair surgery is someone who has:
 A torn earlobe
A dilated earlobe after wearing a large "gauge"
An enlarged earlobe hole after wearing heavy jewelry or due to time
No history of bad scarring or keloids
Realistic expectations
Dr. Moubayed repairs both simple and complex earlobe injuries using state-of-the-art techniques can provide patients with attractive results that will continue to improve over time as they heal.
Ear lobe surgery is performed on an outpatient basis in our accredited surgical facility in Montreal.
Ear surgery is performed under local anesthesia and the ear lobes are cleaned with an antibacterial solution to reduce the risk of infection.
The torn skin of the earlobe or cartilage that has been torn apart will be stitched together using very fine sutures.
This type of earlobes repair in Montreal does not take more than an hour to complete.
After ear lobe surgery, patients are prescribed an antibiotic ointment to help prevent infection.
Swelling after the procedure is normal and will subside gradually over time. Patients can return to work immediately after their earlobes repair.
Most patients need to avoid strenuous activities for a few weeks after surgery but can resume their daily activities in 2-3 days.
Benefits of Ear Lobe Surgery
Some benefits of earlobe surgery include:
Repair a torn earlobe
Repair stretched earlobes
A more attractive, refined appearance
Improved self-esteem and confidence
Restoration of self-image
Quick recovery time
Dr. Moubayed takes great care to make sure both the function and the form of your ear lobes are repaired with ear lobe surgery or earlobe repair in Montreal.
We Are Committed To Helping You Achieve Your Desired Look. Trust Your Face To Face MD.
Facial features are what makes each of us unique, and enhancing the appearance of facial features can have a significant effect on self-esteem. Over the counter facial products and makeup provide temporary results, but our procedures offer more durable and dramatic results. Our goal is to identify each patients' facial aesthetic potential and optimize it.
Clinique Face MD is an aesthetic medical center that specializes in cosmetic enhancement procedures for the face and neck. With our offering of injections, surgery, and state-of-the-art technologies, we are the only clinic in Quebec that provides such a complete service offering dedicated exclusively to aesthetic enhancement of the face and neck.
Our team of facial specialists – overseen by the highly decorated head and neck specialist Dr. Sami Moubayed – are able to improve facial features and help you maximize your aesthetic potential.
We use safe and effective treatment methods using the latest technology – with results that will not only enhance your appearance – but make you feel proud and confident with how you look.
For long lasting, safe and evidence based facial enhancement procedures, go with a name that many other Canadians trust. Trust your face to Face MD!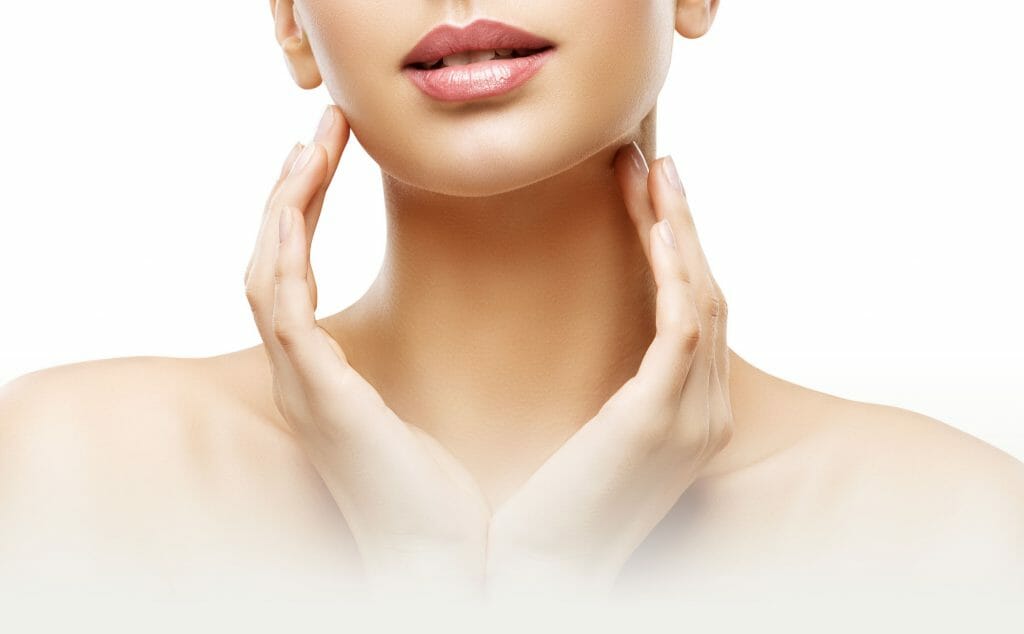 Refer a friend and both get a $50 Credit
*Friend must be a 1st time patient.
BOOK YOUR chin lipo surgery
[gravityform id="12" title="false" description="false" ajax="true" tabindex="49" field_values="check=First Choice,Second Choice"]
We will call you back within 2 business days

Service impeccable et à l'écoute de nos besoins.
My only regret is not meeting Dr Moubayed sooner ?!
This place is incredible. The people, the service, the all around experience. I wouldn't trust anyone else with my face!
J'ai eu une Septorhinoplastie effectué avec brio par Dr. Moubayed. Le résultat est parfait et selon mes attentes, le personnel est très gentil et attentionné. Je vous recommande la clinique Face MD sans hésiter.Merci à toute l'équipe.